We have a number of graphics that you can use for raising awareness for autoinflammatory diseases during Autoinflammatory Awareness Month.
International Autoinflammatory Awareness Month is for everyone. These graphics are available to you to help in your efforts to raise awareness for Autoinflammatory Awareness Month.

If you choose to communicate about this International Autoinflammatory Awareness Month, please keep with the spirit of Autoinflammatory Awareness Month which means that these logos or images should not be used for commercial purposes, profit or illegal activities.

These graphics or images are only permitted to be use for activities organized to support, honor or promote Autoinflammatory Awareness Month.
-These logos or images, if you choose to use them, should stand alone, unaltered. We will have a full style guide available soon.
-Please do not alter the logo or images in any way. Do not change the design, colors, type or the proportions, crop it or use it within another new logo, or add to the logo.
-You are welcome to create your own graphics to show your support for Autoinflammatory Awareness Month, but please respect the use of these official graphics.

A non-compliant use of the logo constitutes an infringement of the Autoinflammatory Alliance rights, which includes upcoming trademark, copyright and intellectual property rights. The Autoinflammatory Alliance is the main organizer for the awareness month, with collaboration from other orgs, and our patient community.

Thank you.

Please contact us at au[email protected] if you have any questions or concerns.

Round logo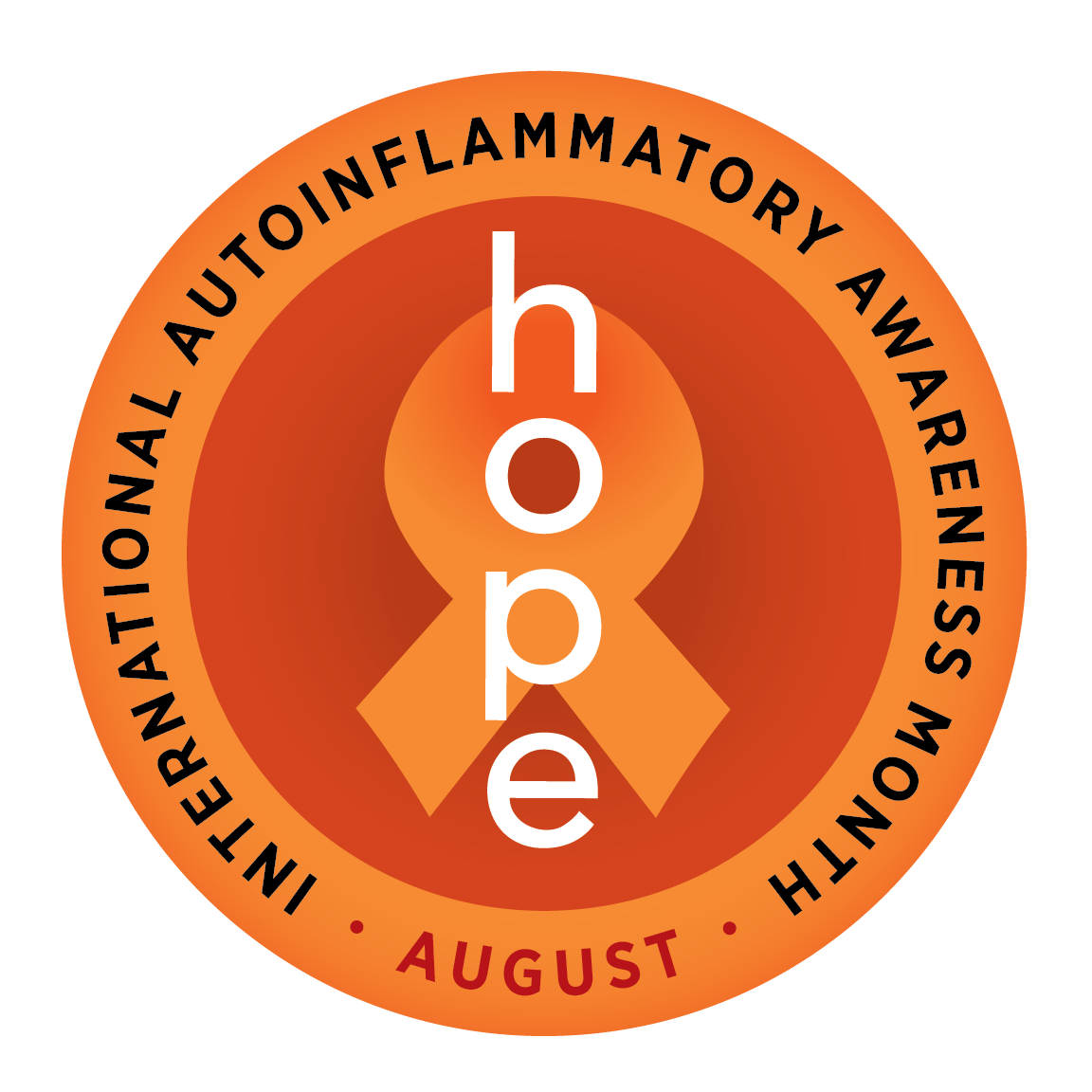 Horizontal logo

Social media frames can be made, and then uploaded to any social media site as your profile picture on our twibbon page for International Autoinflammatory Awareness Month to make a photo with this frame. We will have others available soon.
Go to this link to get your frame made with your favorite photo today!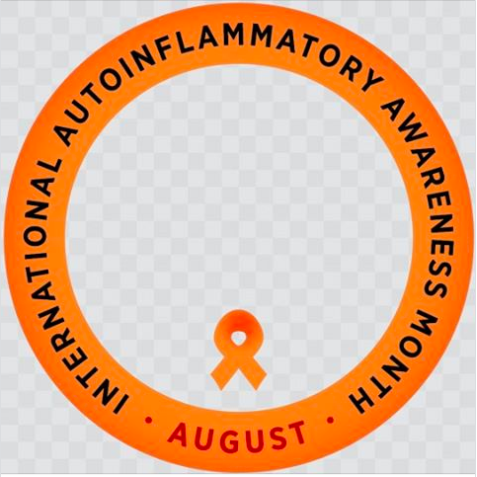 Our friends at The Flying LIfeguards on Facebook also have a lot of fun graphics, memes and more that you can share to raise awareness for autoinflammatory diseases.
"Shine a Light on Autoinflammatory Diseases" theme logo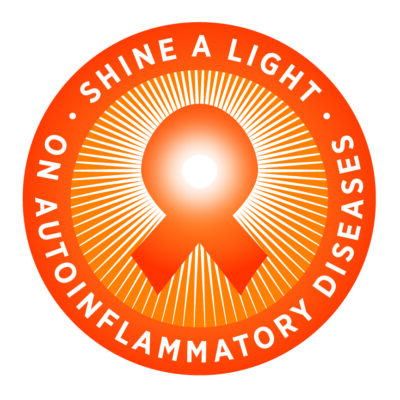 Theme logo in White, orange and dark red type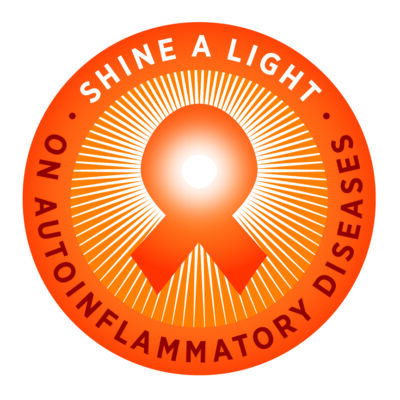 Banner (can be used on facebook as a header image)