The Autoinflammatory Alliance is the official organizer for International Autoinflammatory Awareness Month since 2015, and we collaborate with other organizations for this effort.
International Autoinflammatory Alliance Month is an global initiative, and we welcome organizations to submit their logo and info on our Contact Us page to be listed on this page. You are welcome to get involved anytime!

Participating organizations are free to honor the month as they choose, and we would like to feature all that are interested on this page, with their logo hyperlinked to their sites to showcase their activities for Autoinflammatory Awareness Month, and all throughout the year.
There are no financial, partnerships or other obligations to be listed as a participating organization for International Autoinflammatory Awareness Month.
Participating Organizations for International Autoinflammatory Awareness Month
International Autoinflammatory Awareness month 2021 has been organized by the Autoinflammatory Alliance with co-collaboration with KAISZ and STOP FMF and with the input from patient advocate globally. The official 2021 International Autoinflammatory Awareness Month Video was a collaborative effort led by Will and Chris Kinchlea, from Daniel's Disease, along with the organizers for the awareness month.
Community Supporters of International Autoinflammatory Awareness Month
Patient Support Groups
A special thanks to our 2021 Sponsors for our Patient Programs on August 7th and 28th, language translation for the programs, and patient autoinflammatory awareness kits.
Diamond level: Sobi
Gold level:
Kiniksa Pharmaceuticals, and Sanguine Biosciences Inc.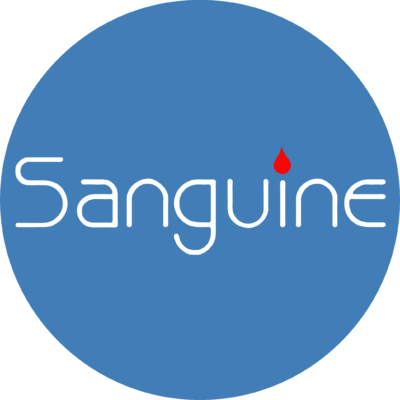 Bronze:

For 2022, we have not sought sponsorship for International Autoinflammatory Awareness Month, although we have greatly appreciated the interest.
This year during awareness month, we have chosen to encourage industry support for upcoming ISSAID Winter School 2022 training programs for fellows; and the ISSAID 2023 Congress in Toronto, Canada in May 2023 that will have a concurrent Patient Organizations Program that are essential for global education and research sharing for autoinflammatory diseases. Please contact the International Society for Systemic Auto-inflammatory Diseases (ISSAID) or [email protected] if you are interested in learning more about how to support these important programs.
This page is to help raise awareness for all the organizations dedicated to autoinflammatory and immunedysregulatory diseases, and also any medical societies, and other organizations dedicated to rare diseases as well.
A few autoinflammatory diseases have an immunodeficiency component, along with autoinflammatory features. In addition, patients with certain autoinflammatory diseases can have other complications, including macrophage activation syndrome, amyloidosis, vasculitis, hearing loss, vision impairments, neurologic challenges and more. Some patients may have arthritis and other conditions due to their autoinflammatory disease, so the impact of having an autoinflammatory disease can be complex, and we would like to welcome, and feature any other organizations that are dedicated to the range of complications that can affect our patients.